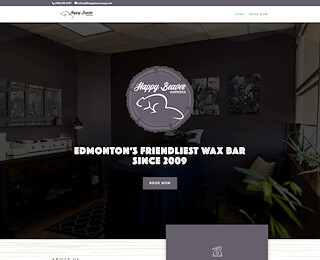 If you are in the market for facial hair removal services, our eyebrow waxing company is a perfect fit for you. Artistry Esthetics has been offering eyebrow services since 2005 with thousands of happy customers. Our Yelp and Google Business ratings are very good and have testimonials from happy eyebrow wax services customers who took the time to share their experience with everyone. We can also offer you eyebrow waxing, eyebrow tinting, eyelash extensions and eyebrow shaping. We are a perfect solution to eyebrow threading services or eyebrow sugaring. Call or book online now for your affordable eyebrow waxing service.
Did you know that the unibrow is not in style? That's right, its like the mullet has gone the way of the dodo bird and isn't the way that you want to be remembered. Our eyebrow wax company is in the business of separating that unibrow into two distinct eye brows ready to show the true shape of your face and extenuate your facial features in a positive way.
Did you know that eyebrow waxing is a key way to improve your smile, facial expression, and overall face improvements? By removing old man hairs and stray eyebrow hair to enhance your natural beauty, eyes and bone structure. If you are a cheeky faced beauty then perhaps shifting the focus of your eyebrows is an easy way to provide balance in your face.
Artistry Esthetics will pluck your unwanted eye brow hairs, wax stray hairs and provide the shape that your eye brows need. Simply call 780-340-2787 or book online at https://happy-beaver.ca/ and bring your eyebrow wax services into 2017 with professional shaping, plucking and hair removal services by our team of eyebrow wax service providers.